NW Scheduler (New World Scheduler) is a software program for Jehovah's Witnesses to help with scheduling and organizing your congregation. Easy. Simple. Fast.
NEW WORLD SCHEDULER Features
New World Scheduler can quickly and easily schedule all parts of Christian Life and Ministry (CLM) meeting, including Main & Auxiliary classes. Supports Auto-Assign, recommended student and detailed Part History.
Congregation Secretaries can use NW Scheduler to enter Field Service Reports, maintain Congregation Publisher Records, compile the Monthly Congregation Field Service Report, print S-21 Publisher Record Cards and more.
The Public Talk Coordinator can schedule Local and Away Public Talks, including visiting speakers and hospitality. Neighbor Congregations and Public Speakers can be entered, along with meeting times and locations.
New World Scheduler can create and manage congregation Territories and maps, including Territory Boundaries, Territory Information, Territory Addresses, Territory Assignments and Territory Maps.
Field Service schedules can be scheduled by the Service Overseer, including Early Morning and Evening witnessing. The Conductor, Location and map can be entered, as well as any specific Group Field Service arrangements.
Public Witnessing carts, locations and shifts can be setup in New World Scheduler, and approved publishers can use NW Publisher app to reserve any Public Witnessing shift.
Maintenance Tasks can be scheduled per month, or several months, and can be assigned to publishers, groups or shared with congregations sharing your Kingdom Hall.
Congregation Duties can be scheduled, including Attendants, Security, Sound, Video, Microphones, Platform and even Custom duties. Can be scheduled Per Week or Per Meeting.
Circuit Overseer Visits can scheduled, including all Meetings, Field Service, Shepherding Visits and Meal Arrangements. All information required by the CO can be quickly and easily generated in NW Scheduler.
Kingdom Hall Cleaning can be scheduled in New World Scheduler, including Weekly Hall Cleaning and After Meeting Clean. One or more groups can be assigned.
The Congregation Information Board acts as a "virtual Information Board" and contains Congregation Announcements, Documents and Letters.
NW Scheduler can quickly and easily manage and receive Literature Requests from publishers.
Securely store and manage Publishers Contact Information and Emergency Contacts.
Tasks allow you to keep track of any congregation tasks you must perform, as well as assign and track tasks for others.
NW SCHEDULER Special Features
Publishers can see upcoming Christian Life and Ministry meeting assignments and schedules, Public Talk assignments and schedules, Field Service assignments and schedules, Duties and Cleaning assignments and more.
Publishers can also submit their Field Service Report, send Away Periods, make Literature Requests, and view Territories assigned to them, and more!
Congregation Sharing helps all elders keep full up-to-date with what is happening in the Congregation.
Data is accurate and secure. Errors are reduced. Training new brothers is easier. Everyone saves time.
Share your Public Speakers automatically with other congregations in your Circuit. Request and Approve Public Speaker exchanges automatically via NW Scheduler.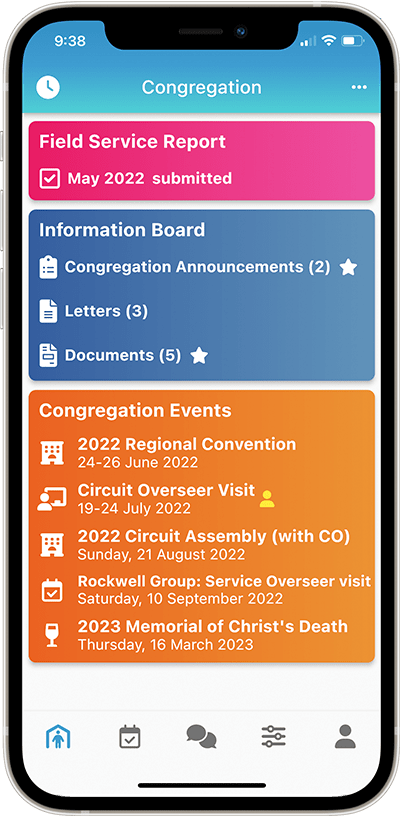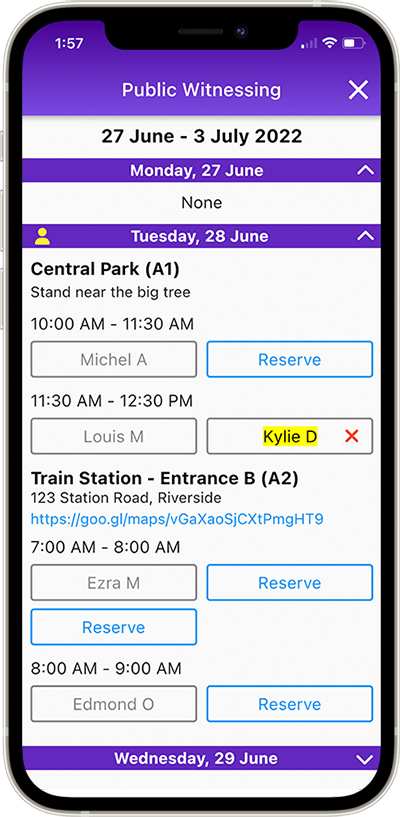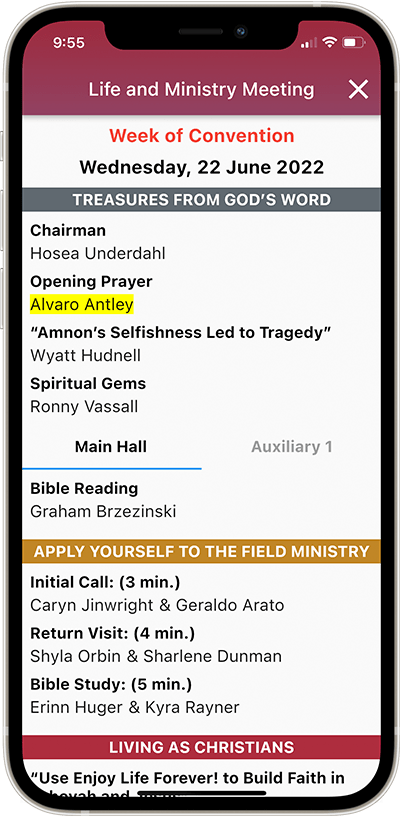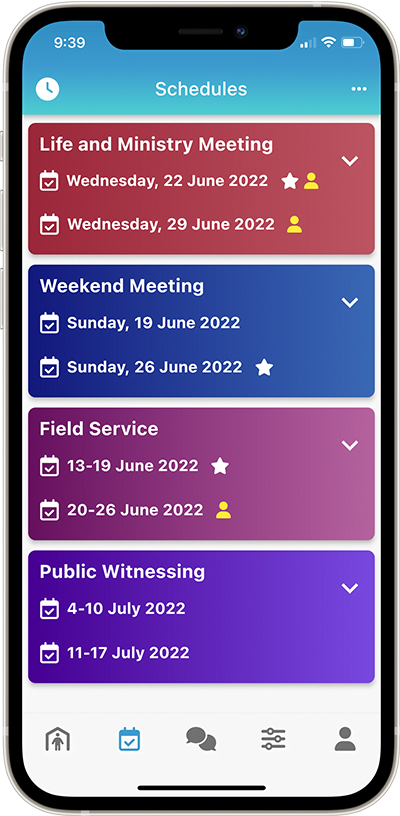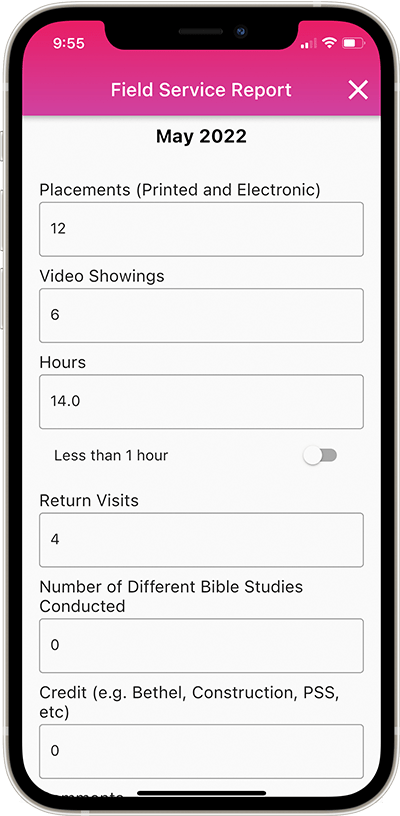 Who can use NW Scheduler?
Who else can use NW Scheduler?
New World Scheduler can organise & schedule practically everything. Maintain just one list of publishers shared with all appointed brothers, which saves time, reduces mistakes and makes training quicker and easier.
NW Scheduler takes data security and privacy very seriously, implementing modern security best-practises. By default, data is stored on your local computer only and is encrypted.
NW Scheduler has been designed to be simple and very easy for anyone to use. Learn to use New World Scheduler in just a few minutes, and make schedules quickly and easily. Save time for more important things.
New World Scheduler produces attractive, practical and appealing Christian Life and Ministry meeting, Public Talk, Duties and Kingdom Hall Cleaning reports. Reports can be saved in Document or PDF format.
Save time by using Auto-Assign to generate the first draft of your new schedules. This will automatically select the most appropriate member for a part, and ensure no conflicts occur. You can then make any adjustments.
New World Scheduler seamlessly exports data to Timothy and Circuit Assistant, which are software programs used by many Circuit Overseers. This saves them time and helps them organize the congregations in their circuit.
NW Scheduler includes very powerful Email Special Features . E.G. the LMMO can send Assignment Slips to each student who has a part. The Secretary can send a Field Service Summary to each Group Overseer, and much much more.
NW Scheduler Reviews and Testimonials
NW Scheduler is used by thousands of congregations, tens of thousands of appointed brothers in 174 countries, and our NW Publisher app is used by over 1 million publishers! We receive lots of encouraging comments and feedback every day, and are happy to share some of these.
To see all reviews and testimonials, including what brothers in your area think of New World Scheduler, see All Reviews and Testimonials.
recommended to us by our Circuit Overseer
This application was recommended to us by our Circuit Overseer. It has been a blessing! It is so much easier to track field service reports, keep all responsible brothers up to date, and stay as organized as possible.
July 2023
Johnny
United States
for every one of us that expresses appreciation to you directly, there are hundreds more that does so in their heart!
I extend my full appreciation for the work that you brothers and sisters have done for us! New World Scheduler has been such a blessing to not just myself in my endeavor to serve Jehovah with my responsibilities, it has also been a blessing to the entire Congregation. Please keep up the good work we have come to depend on it (-;
Thank you for all you do friends. May you always remember that for every one of us that expresses appreciation to you directly, there are hundreds more that does so in their heart!
July 2023
Jasper
United States
I could go on and on about how all the features have helped our congregation
New World Scheduler is a fantastic program! This software has helped our congregation be more unified. Each publisher knows when they have an assignment, when arrangements for meetings and field service will take place, and reminds them to turn in their monthly reports… all thanks to the New World Publisher app that pairs perfectly with the Scheduler program. I could go on and on about how all the features have helped our congregation be more organized.
As a congregation secretary, this software makes my assignment so much easier. I can't thank the brothers and sisters responsible for creating NWS enough for putting together this ever improving tool!
June 2023
Michael
Nebraska, United States
This by far is the best and easiest I have ever used
I have been the Congregation Secretary for many years. I have had a few different programs designed for the use by the congregations. This by far is the best and easiest I have ever used. The friends love it and it makes my assignment a whole lot easier.
Thank you Brothers for the work you put in to designing it.
June 2023
Tom
South Carolina, United States
It was simple to set up … everyone agrees that it saves time
Excellent app. Only gets better when other congregations start using it.
A Schedule is all about communicating…
Using an 'app' like this one is the most effective way to communicate to everyone inside the congregation and also to other congregations (ie for Public Talks)…
Much simpler to create and less time consuming to deliver … than printed schedules being emailed, revised and reprinted …also eliminates multiple versions of schedules.
One great advantage is all schedulers are able work together to avoid overlap in assignments. Plus much better coordination with outgoing and visiting speakers.
All with assignments have input… "away times" for instance.
It was simple to set up … all in the congregation became familiar with the app quickly and everyone appreciated its effectiveness.
We have used this app for about 6 months and everyone agrees that it saves time for schedulers, we have yet to see someone unaware that they have had an assignment… other that those outside the congregation that have not started using the app … yet.
June 2023
Jay
Newfoundland and Labrador, Canada
it's a true blessing to the entire organization
Oh… so want feedback huh. Let me tell you something about this awesome program. It's AWESOME. Our congregation has recently began using it and the friends are loving it. It's so easy to use and it's a true blessing to the entire organization. On my end as the congregation administrator, having unified information has been a timesaver. Thank you so much for the selflessness in creating and maintaining this amazing program.
June 2023
Devin
United States
How does New World Scheduler compare with similar programs and apps?
Our intention is not to criticize other software programs, since we are all "standing firm in one spirit, with one soul, striving side by side for the faith of the good news" – Philippians 1:27.
Instead, we invite you to explore the differences between New World Scheduler and these other programs for yourself.
"Thank you for having a 'Comparison' page. It was very helpful when trying out new programs!" – Brother Mike, USA
Data can be imported from Majestic KHS, Hourglass app, TSWin, Deckhand, CLM Explorer, Territory Helper, Alba, and CSV file into New World Scheduler.
New World Scheduler strongly believes your congregation and member data is your own, and you should be able to Import and Export your data as you wish. We also believe it is fair and right to allow data exchange between other scheduling programs.