Our worldwide brotherhood is truly a wonderful blessing! We believe all our friends, no matter where they live or what language they speak, should be able to easily schedule and organise the Christian Life and Ministry meeting, Public Talks, Secretary Records, Field Service schedules, Public Witnessing Carts, Territories, Duties and Kingdom Hall Cleaning, Literature Requests, LDC Maintenance, and even more!
New World Scheduler Languages
New World Scheduler is currently available in over 100 languages! This makes New World Scheduler one of the most widely translated programs in the world!
English
Spanish Español
Afrikaans
Albanian shqip
ASL American Sign Language
Amharic አማርኛ
Arabic عربى
Armenian Հայերեն
Bengali বাংলা
Bicol
Bislama
Brazilian Sign Language Língua brasileira de sinais
British Sign Language
Bulgarian Български
Cambodian ខ្មែរ
Catalan català
Cebuano
Chichewa
Chinese Cantonese 中文繁體(廣東話)
Chinese Mandarin (Simplified) 中文简体
Chinese Mandarin (Traditional) 中文繁体
Chuukese Chuuk
Cibemba
Cinyanja
Croatian hrvatski
Czech Český
Drehu
Dutch Nederlands
Ewe Èʋegbe
Fijian
Finnish suomi
French Français
Ga
German Deutsch
Georgian ქართული
Greek Ελληνική
Gujarati ગુજરાતી
Gun
Haitian Creole Kreyòl Ayisyen
Hawai'i Pidgin
Hiligaynon
Hindi हिंदी
Hungarian magyar
Iloko Ilocano
Indian Sign Language
Indonesian bahasa Indonesia
Italian Italiano
Jamaican Creole Patwa
Japanese 日本語
Kabuverdianu
Kazakh Қазақ
Korean 한국어
Krio
Laotian ລາວ
Liberian English
Lingala Ngala
Lithuanian lietuvių
Malagasy
Malayalam മലയാളം
Marshallese Kajin M̦ajel̦
Nepali नेपाली
Norwegian Norsk
Nzema
Papiamento (Curaçao) Papiamentu (Kòrsou)
Persian فارسی
Pidgin (West Africa)
Polish Polskie
Portuguese Português (Brazil)
Portuguese Português (Portugal)
Romanian Română
Russian русский
Rutoro Tooro
Samoan Faa-Samoa
Sepedi
Sesotho
Setswana
Shona
Sinhala සිංහල
Slovak slovenčina
Slovenian Slovenščina
Swahili Kiswahili
Swahili (Congo) Kiswahili (Congo)
Swedish Svenska
Tagalog (Filipino)
Tamil தமிழ்
Telugu తెలుగు
Tigrinya ትግርኛ
Thai ภาษาไทย
Tongan Faka-Tonga
Turkish Türkçe
Tuvaluan Tuvalu
Twi (Ghana)
Ukrainian українська
Uzbek ўзбекча
Vezo
Vietnamese Tiếng Việt
Wallisian Faka'uvea
Xhosa isiXhosa
Yoruba Èdè Yorùbá
Zulu IsiZulu
All of the above languages have Life and Ministry Meeting data available in the local language, and many also include Public Talk data and the New World Scheduler Program interface data.
If a language is missing the Public Talk or Program Interface translation, please feel free to Help Improve or Fix Translation.
To request a new language, please see Request New Language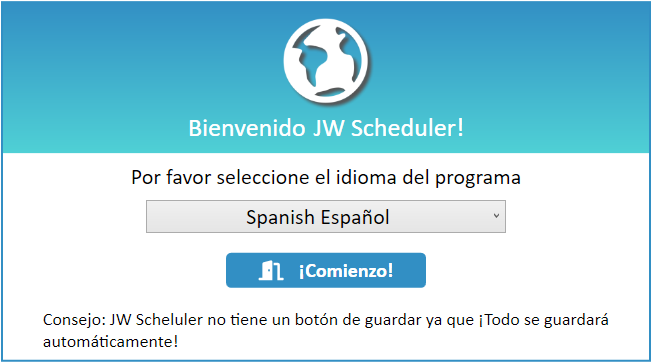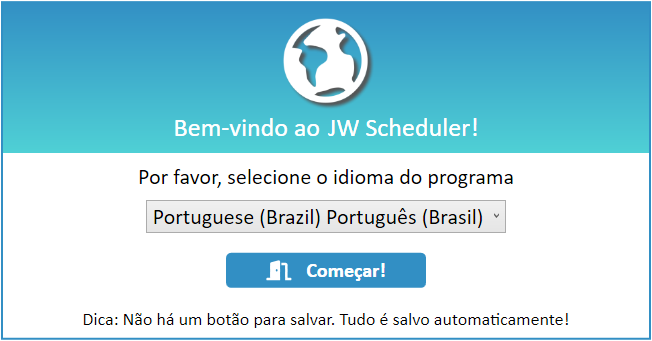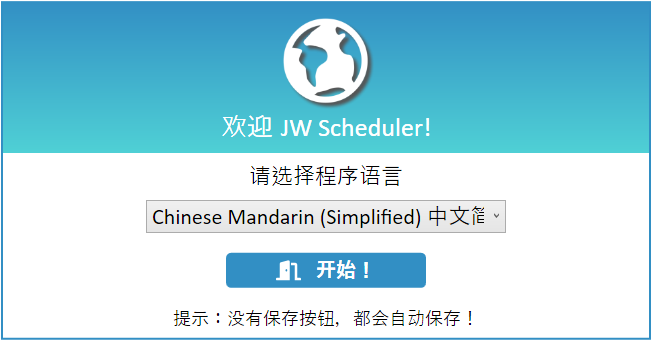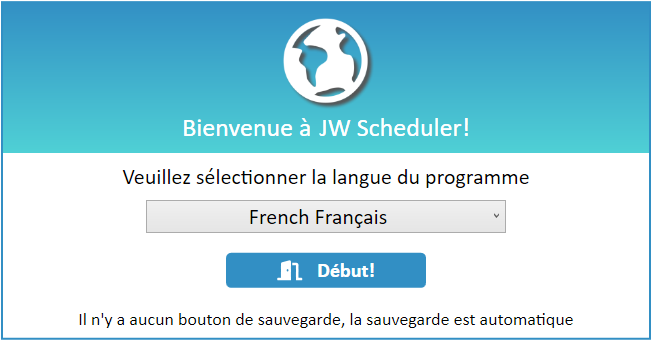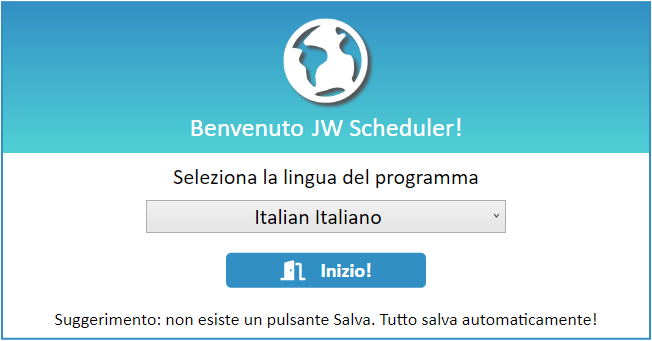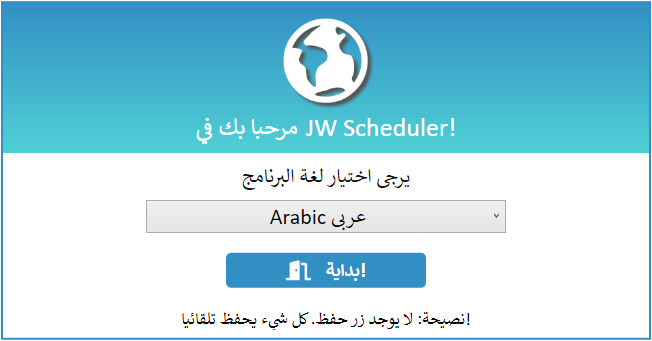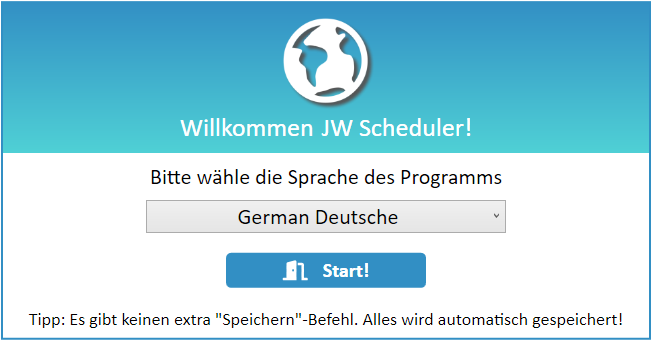 New World Scheduler also allows you to run the program in one language, and produce schedules in another language. This is especially useful for Language Groups or language learners.
For example, you can set your Program Language to English, but your Congregation Language as Chinese.
Another unique feature is that New World Scheduler allows you to create and schedule Language Groups.
English
Afrikaans
Spanish Español
Chinese Mandarin (Simplified) 中文简体
Chinese Mandarin (Traditional) 中文繁体
Croatian hrvatski
Czech Český
Dutch Nederlands
Finnish suomi
French Français
German Deutsch
Greek Ελληνική
Haitian Creole Kreyòl Ayisyen
Hawai'i Pidgin
Hungarian magyar
Italian Italiano
Jamaican Creole Patwa
Korean 한국어
Malagasy
Malayalam മലയാളം
Papiamento (Curaçao) Papiamentu (Kòrsou)
Polish Polskie
Portuguese Português (Brazil)
Portuguese Português (Portugal)
Romanian Română
Russian русский
Sepedi
Swahili Kiswahili
Swedish Svenska
Tagalog (Filipino)
Turkish Türkçe