The NW Publisher app has been designed to be used in a variety of congregations and settings. Therefore, it can be configured by the local elders to suit local circumstances.
To enable or disable App Features, click App > App Features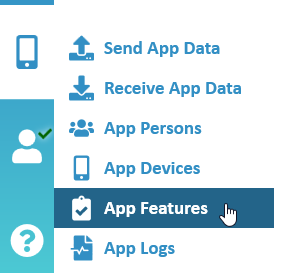 Enable or Disable App Features
In New World Scheduler, click App > App Features

Tick

all the App Features you wish to Enable, and

Un-Tick

all the features you wish to Disable.
Confirm each selection
Click Send App Data and send the changes to the app
Common Questions or Problems
No, with the following exceptions:
Allow Public Witnessing Reservations is only enabled for approved publishers.
Show Field Service Group can be enabled for either Group Overseers, Group Assistants or Elders only.
Submit Meeting Attendance can be enabled for either Appointed Brothers or a selected Duty.