New World Scheduler contains many attractive, practical and informative Schedules and Reports, allowing you to quickly and easily view your congregation data.
All schedules and reports can be Previewed, Printed, Saved or Emailed. They can be saved or emailed as either Document, PDF, Image or XPS.
To Save, Print or Email Reports, click Printing > Save, Print & Email Reports
To Email, click Printing > Email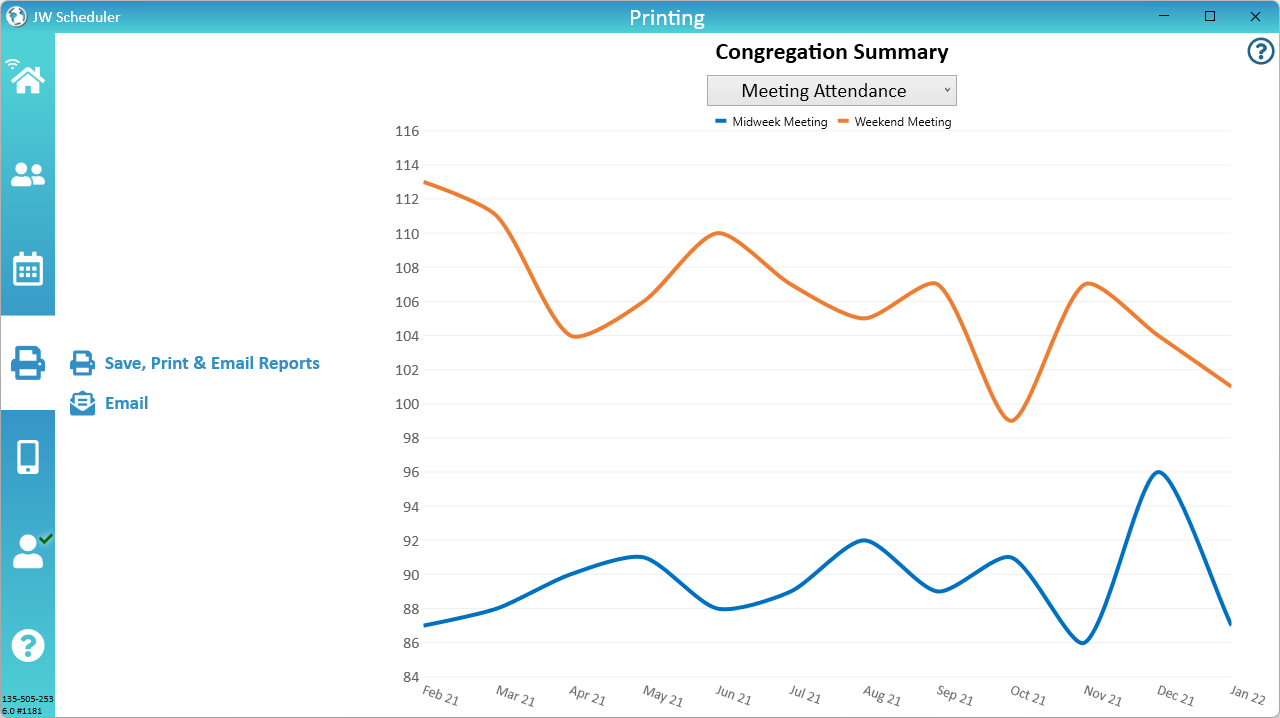 Congregation Summary Graphs
In addition to Saving, Printing and Emailing data, New World Scheduler allows you to view Congregation Summary graphs for different areas of your congregation.
Congregation Summary graphs allows elders to see a quick overview of how the congregation is doing in certain areas.
Publisher, Auxiliary Pioneer and Regular Pioneer
The total Count, Average Hours, Average Placements, Average Video Showings, Average Return Visits and Average Bible Studies for either Publishes, Auxiliary Pioneers or Regular Pioneers.
Tick which items you wish to see on the graph.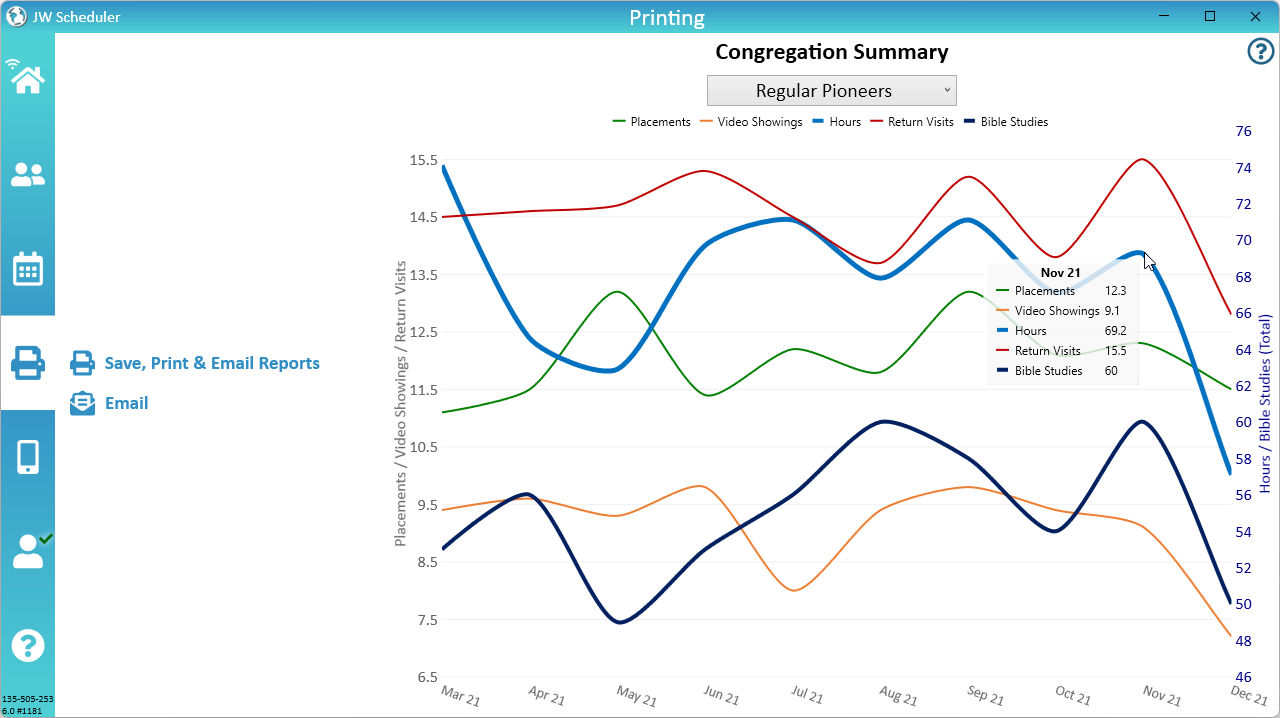 Common Questions and Problems
Please carefully re-read the section Congregation Summary Graphs above.
Graph data is  based off previously Submitted Congregation Field Service Reports. Therefore these must have been Submitted for the data to show.
Please see Translation or Languages Help
The Printing, Emailing and Report language is based off your Congregation Language, not Program Language.